Mac Self Service
About Outdated macOS Versions
Beginning in October 2023, devices that are enrolled in the Mac Self Service and that run an outdated major version of macOS (as of October 2023 anything lower than macOS 12) will receive the following monthly reminder that their macOS is unsupported: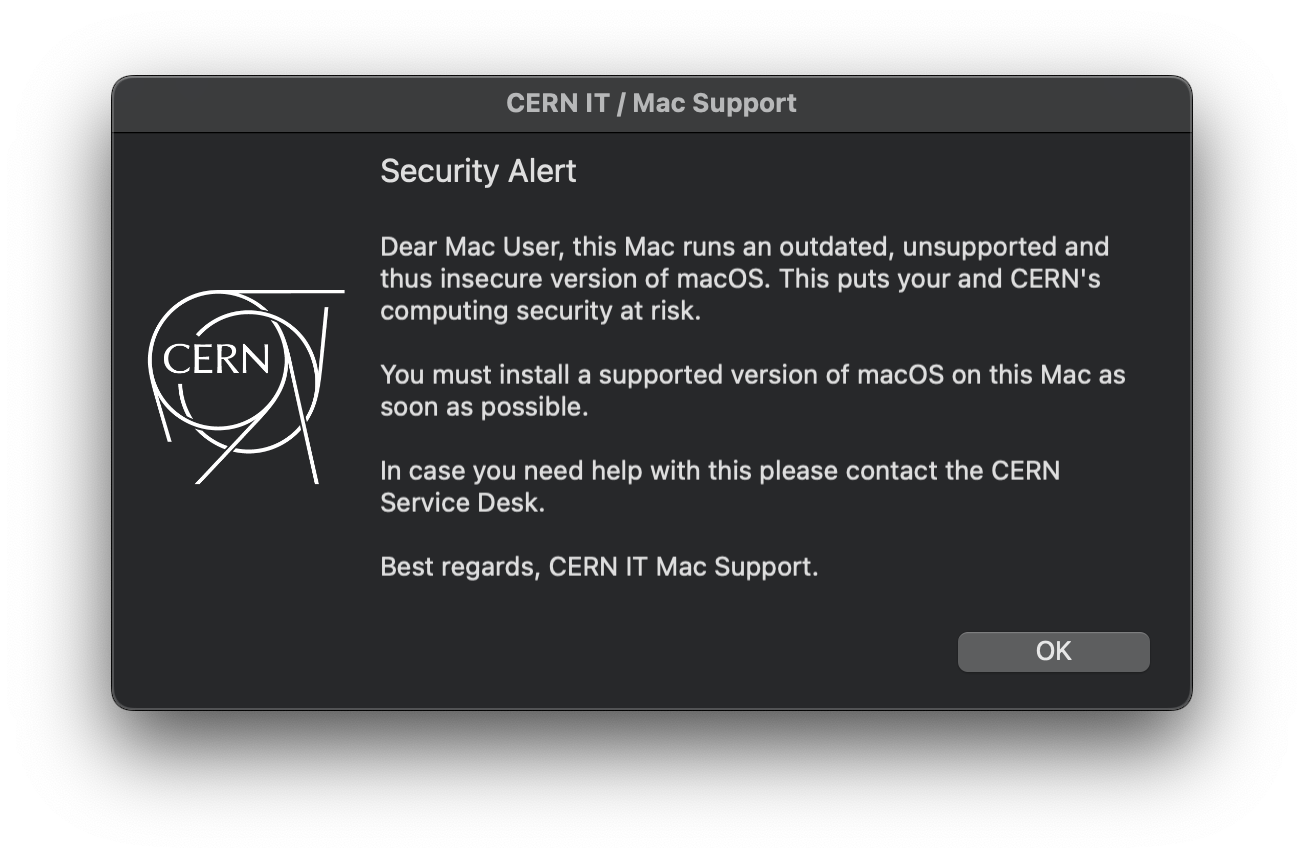 When the user acknowledges the alert by clicking "OK" the webbrowser will open https://devices.docs.cern.ch/devices/mac/macos_versions/.
No other action will be triggered by this alert, the installation of a supported macOS version is left entirely to the user.
We can not assure that this alert displays on all the outdated macOS versions used by CERN users.