CodiMD
CodiMD lets you collaborate in real-time with markdown. Built on HackMD source code, CodiMD lets you host and control your team's content with speed and ease.
Availability
Online
CodiMD is only available online in codimd.web.cern.ch.
Features
Markdown editor.
Slides and notes support.
Import from Gist.
Export as PDF.
Installation
Installation is already done since it is an online webApp.
Usage
How to create a note/slide document?
Open the CodiMD URL and click log in:

You will be prompted to the main screen, you will find a button to create a new note on the top right corner: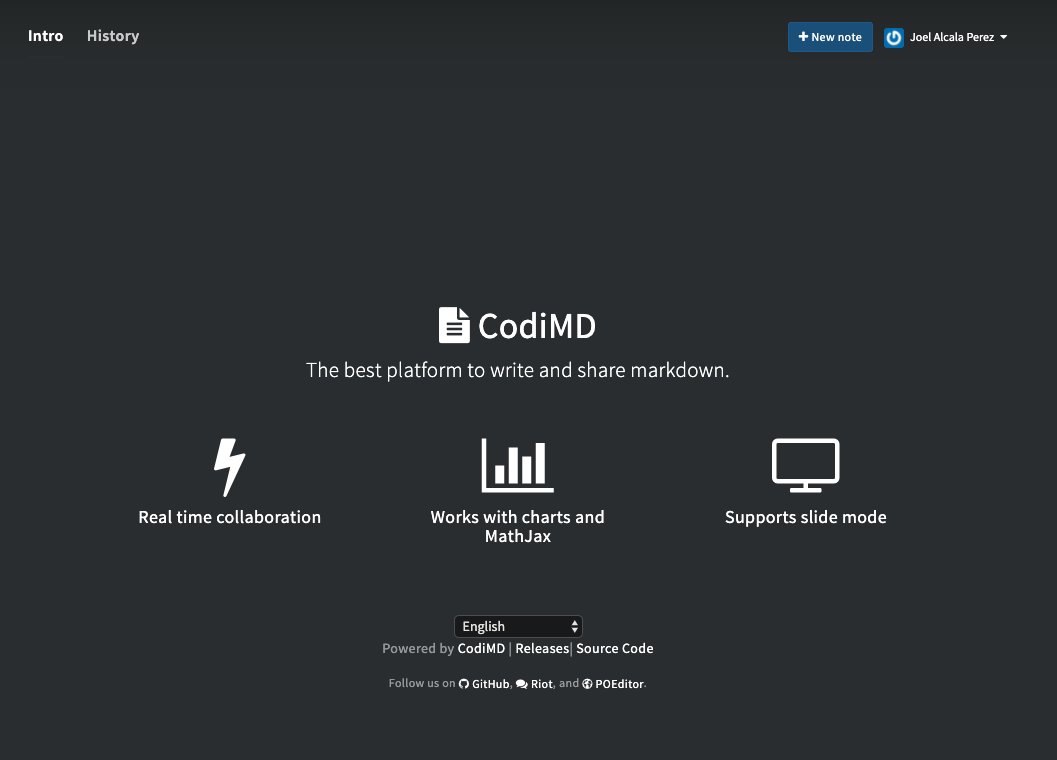 Creating a note
You can write on the left panel with the markdown syntax and you will see the result on the right panel:

Creating a slide
Check the CodiMD example to learn the syntax and how to create a slide using markdown.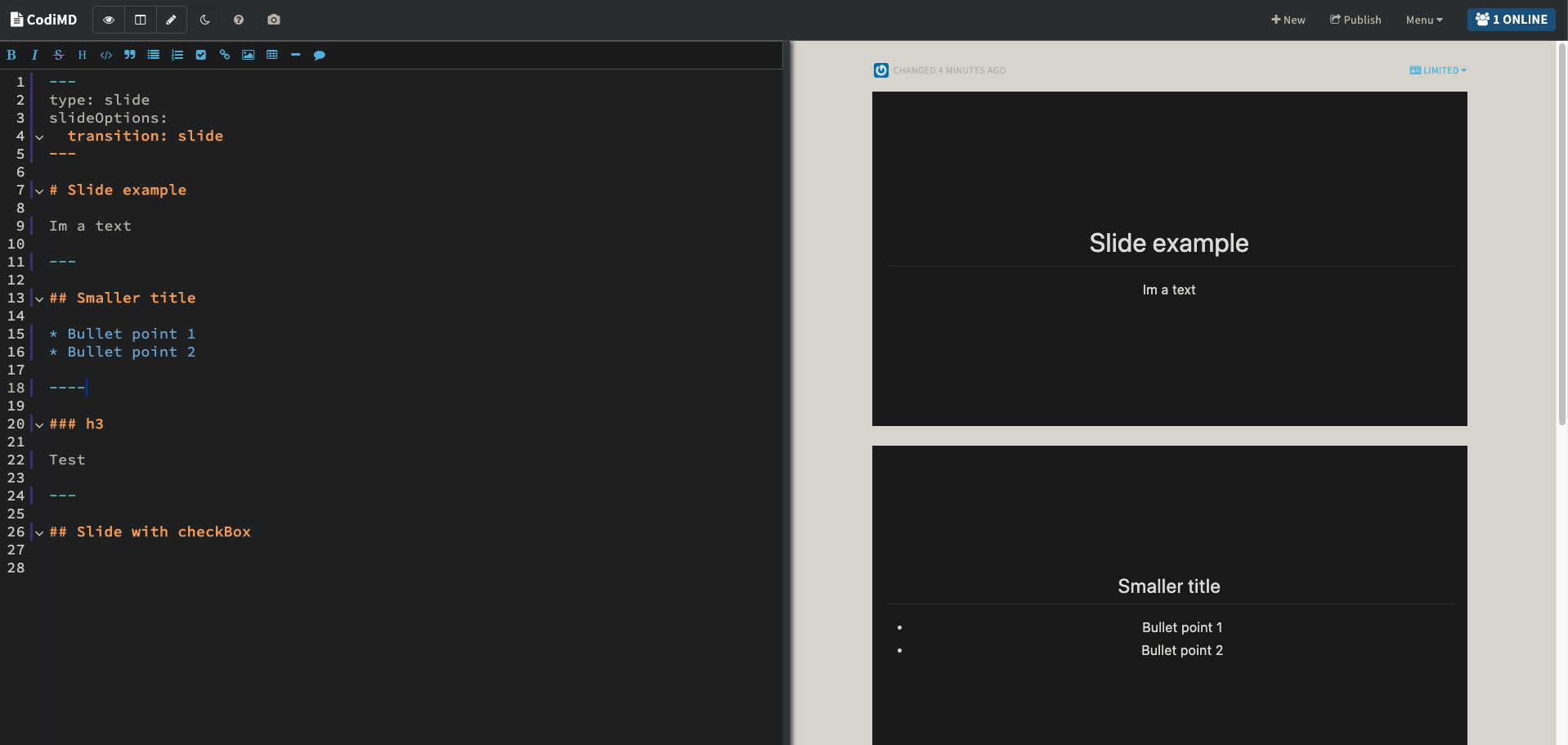 You can check the result of your slides going to Menu -> Slide Mode.