Draw.IO
Draw.IO is an open source technology stack for building diagramming applications, and the world's most widely used browser-based end-user diagramming application.
It's lets you create a wide range of diagrams, from simple tree and flow diagrams, to highly technical network, rack and electrical diagrams by using a wide variety of shapes, icons, connector and templates to help you get started quickly.
Availability
A description of draw.io and it's availability for different platform can be found here :
Windows
draw.io is available in CMF
Mac
draw.io is available in the Mac Self-Service
Online
draw.io is available as a CERNBox application.
Features
Desktop applications.
CERNBox integration.
Support for MS Visio vsdx files.
Support for custom libaries.
Scratchpad adrea for custom figures.
Search bar to find figures on the fly.
Installation
Installation is passive using the above mentioned CMF/Mac-SelfService packages.
Usage
How to create a new diagram?
Desktop application
First, open the application and click Create New Diagram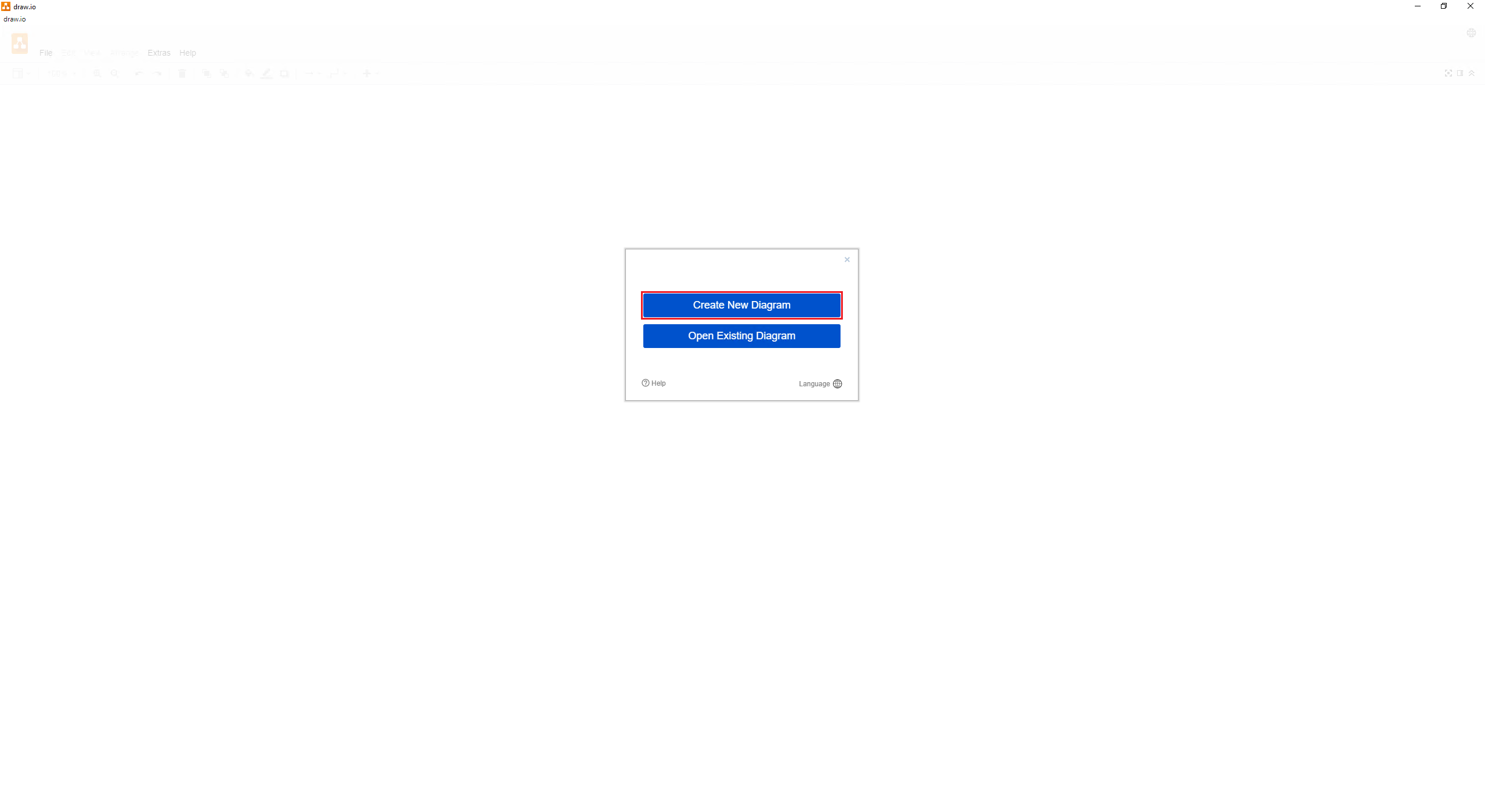 Then, select between a blank file or one of the templates shown and click Create.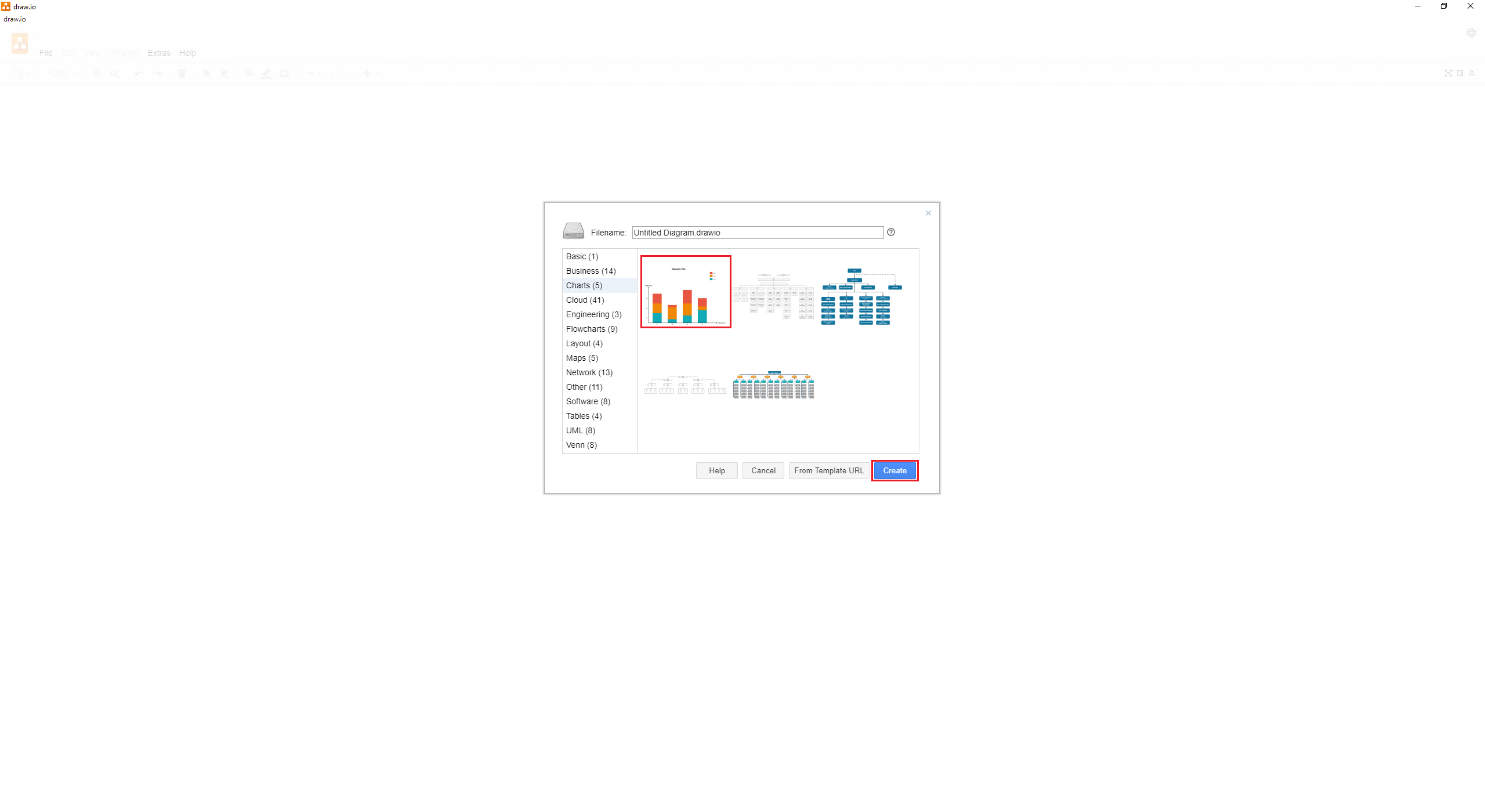 Using CERNBox
Click on the + button, then on Diagram, set a name and press Enter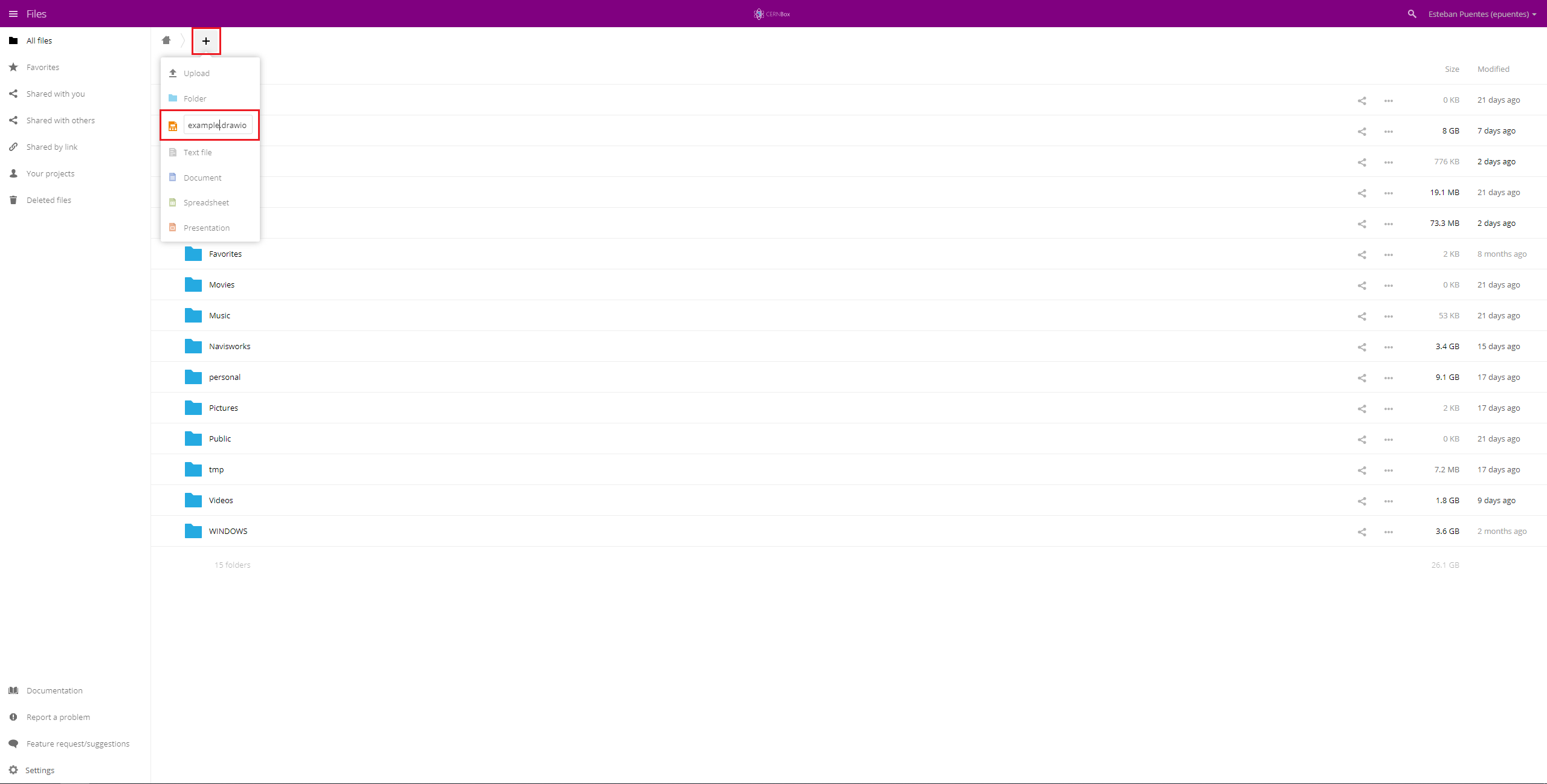 How to open a vsdx diagram?
vsdx files can be directly opened by double clicking on them in the file explorer or by clicking on their names in CERNBox
Note
When opened from CERNBox, a new .drawio file will be created as draw.io can't save the file back as vsdx. The new name of the file is shown in the top right corner of the application.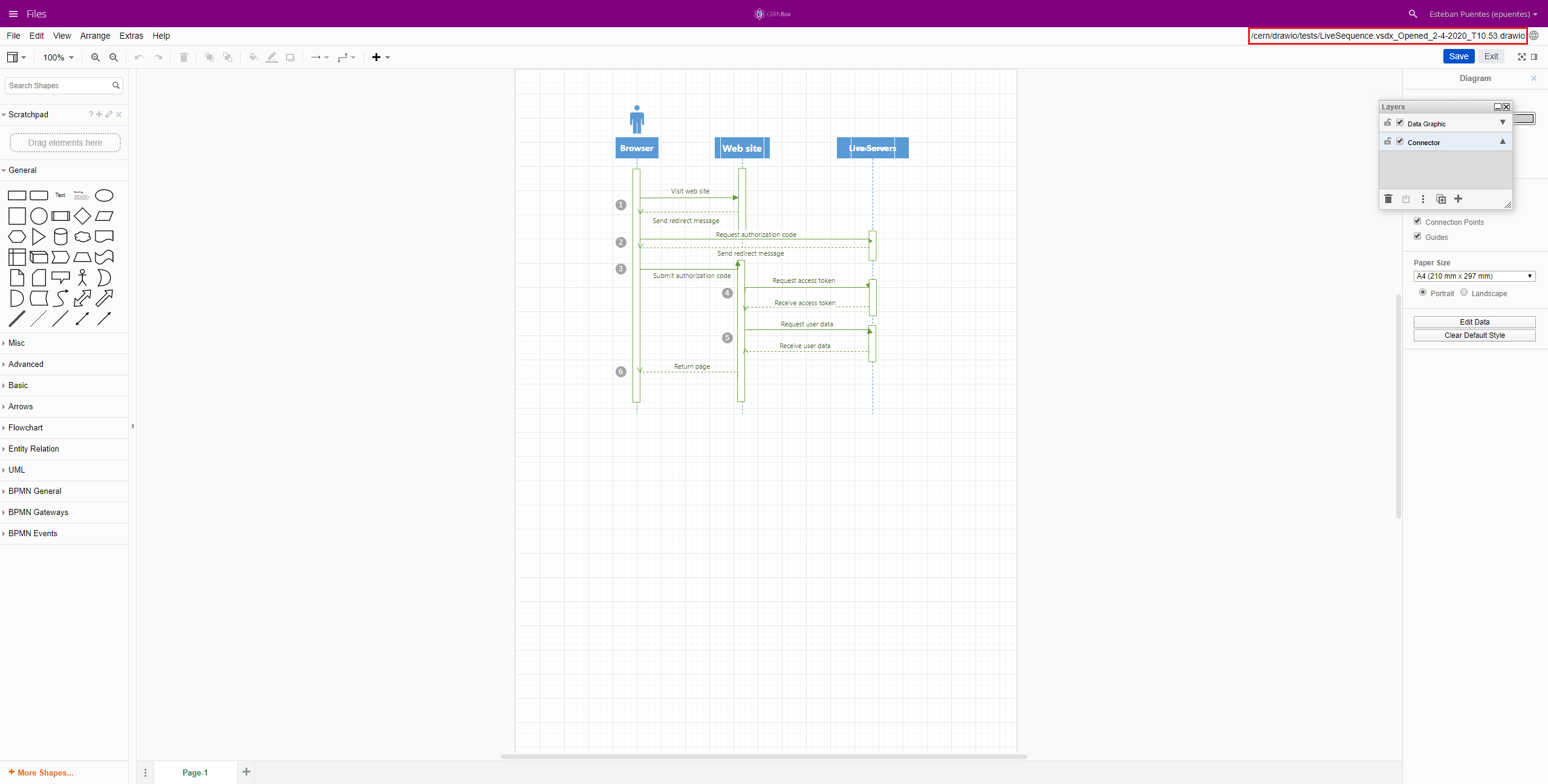 vsdx files can also be imported into existing diagrams from within the application, to do this, head to File > Import from > Device... and select the vsdx file to be imported.