Paint.NET
What is Paint.NET?
Paint.NET is an image and photo editing software for PCs that run on Windows. It features an intuitive and innovative user interface with support for layers, unlimited undo, special effects, and a wide variety of useful and powerful tools. An active and growing online community provides friendly help, tutorials, and plugins.
Features
Simple, intuitive, and innovative user interface
Performance
Support for layers
Unlimited history
Active Online Community
Special Effects
Powerful Tools
How to install Paint.NET?
Right-click the CMF icon (traybar), then select Add/Remove CMF Packages.
If required, please Authenticate with your CERN login and password
In Category dropdown list, select Office Tools and look for Paint.NET, tick the box Install and then push the Save button.
Wait until the CMF icon in the system tray starts blinking. Right-click on it and then select Pending Actions option.
Click the Start Now button. The installation is silent and a CMF notification in the tray bar will be displayed when it is completed.
Screenshots
Source
These screenshots were taken from the Paint.NET website. More information about the design techniques used and their creators can be found there.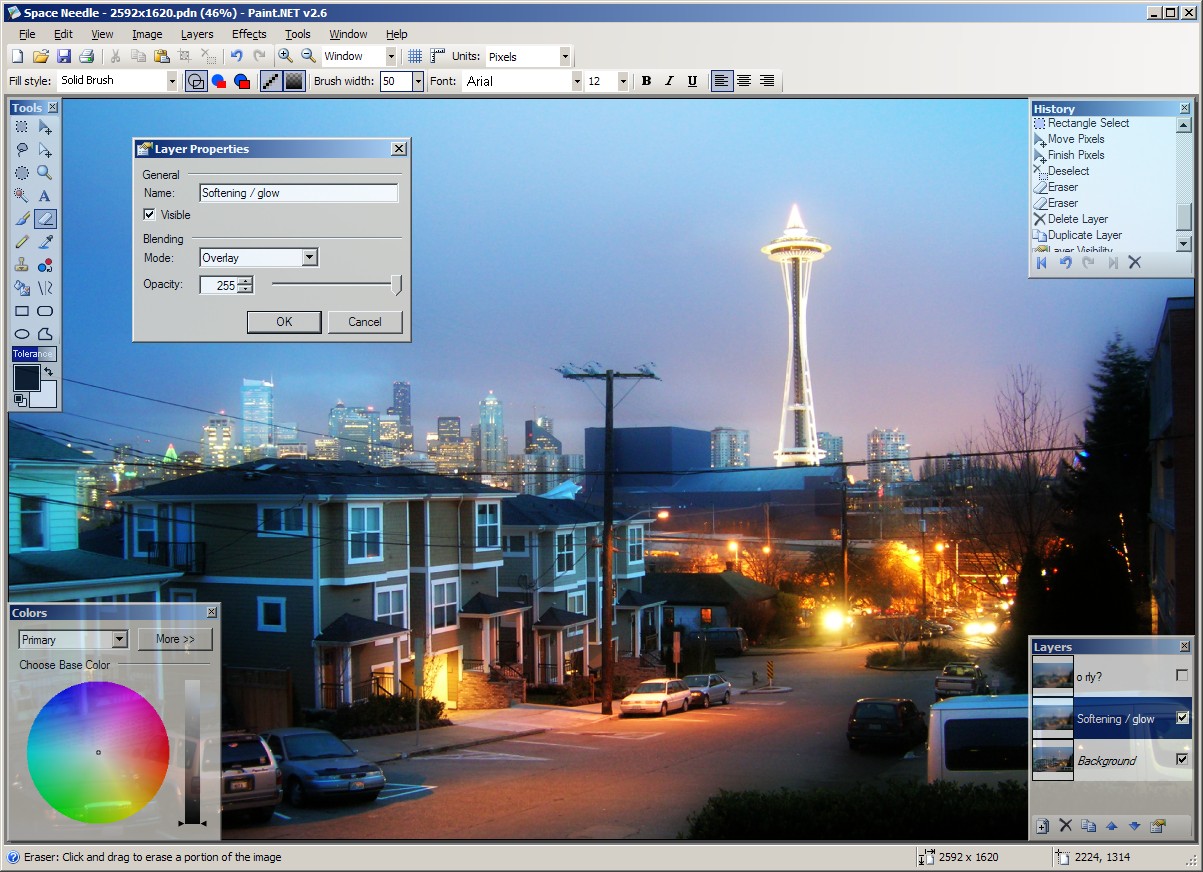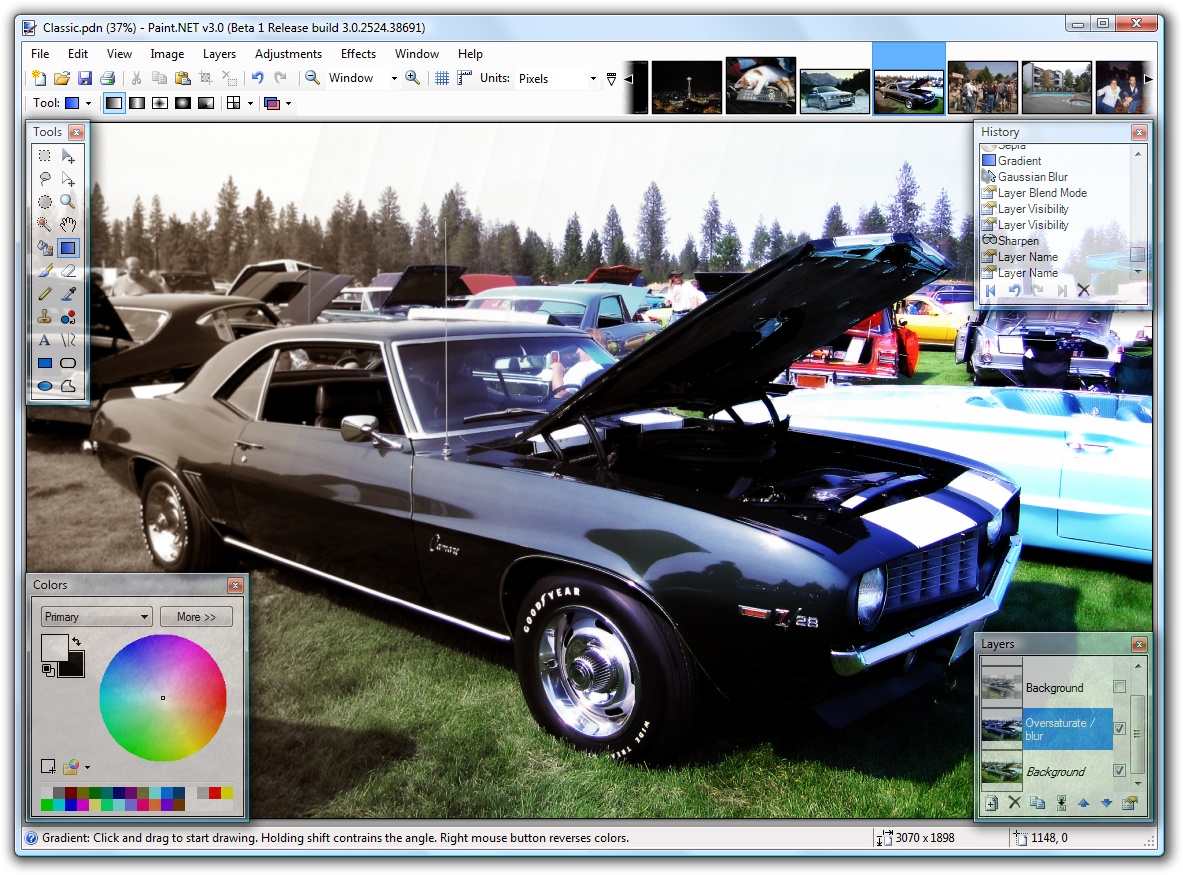 Additional information