Gantt Chart Viewer
Info
This service was discontinued in May 2022 (OTG0070377).
Gantt Chart Viewer is one of MS Project alternatives designed for users who just need to view .MPP files but do not have to create or modify them. It is available on CERNBox. Gantt Chart Viewer is a simple, lightweight JavaScript application developed at CERN. It relies on DHTMLX 3rd party components, including libraries and two external services for importing and exporting different file formats. These services were deployed on CERN premises to keep your data safe.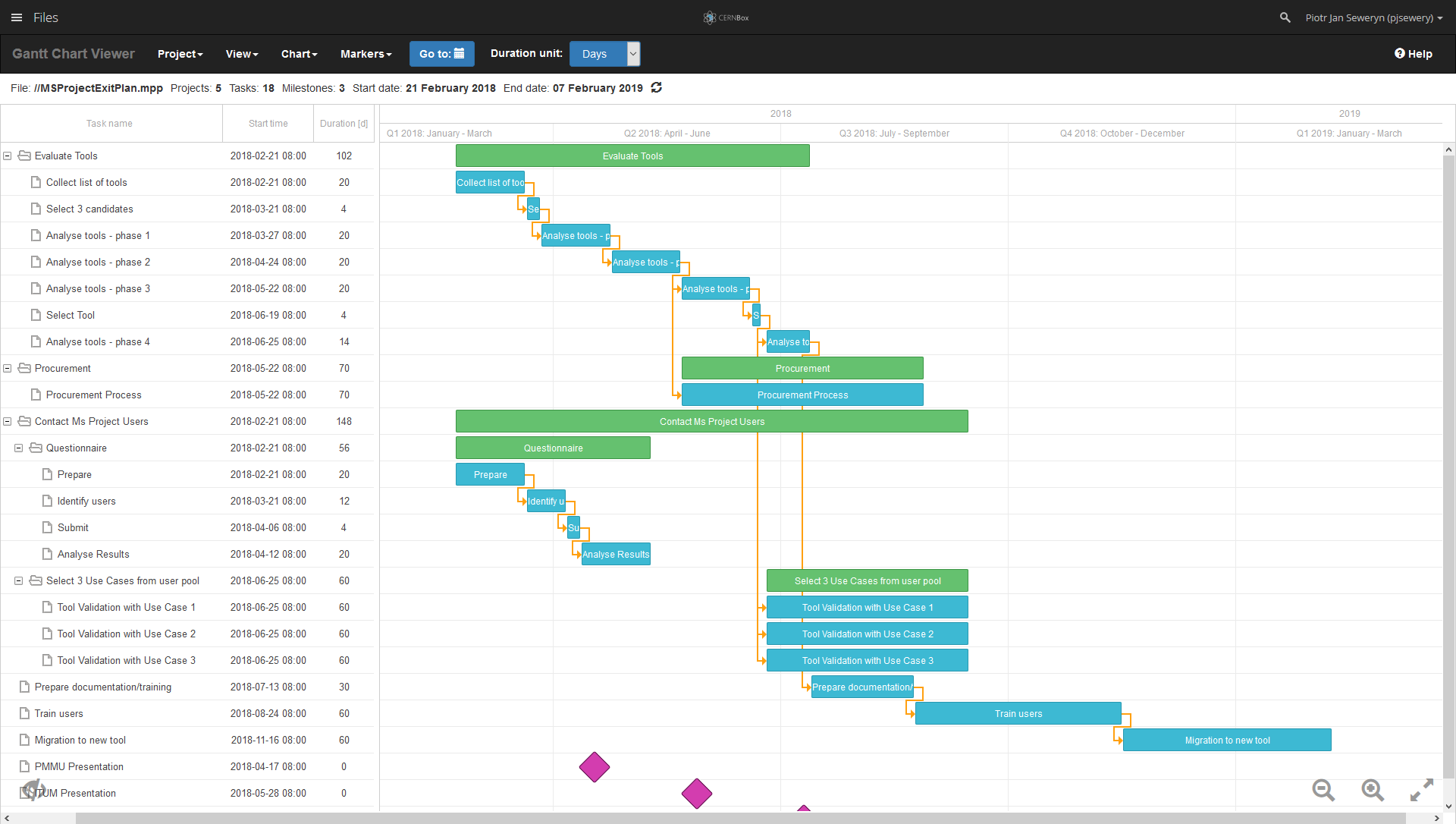 Installation
Gantt Chart Viewer is available on CERNBox. There is no need to install anything else, all you need is your web browser!
Simply login to your CERNBox account using your CERN SSO credentials. If needed, upload your files there. Click one to open it or share it with your colleagues. .MPP files have a specific icon associated with the extension.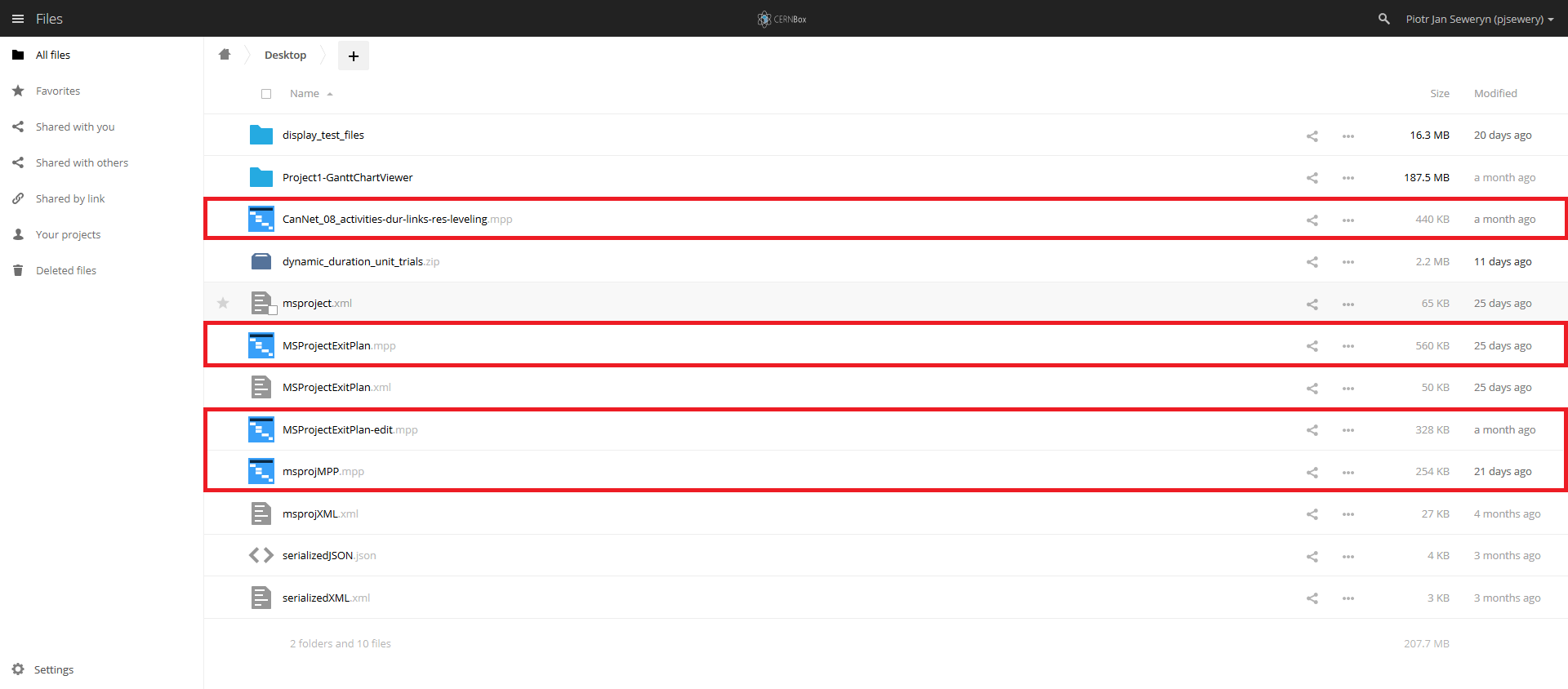 Supported Browsers
Gantt Chart Viewer is supported by most of modern web browsers and was checked on:
Google Chrome
Mozilla Firefox
Safari
Opera
It should also work on respective versions for tablets and smartphones with an exception of Opera for Android.
Note!
Currently, the application is not supported on Microsoft Edge and Internet Explorer.

Use cases
Viewing existing schedules from MS Project files (.MPP).
Sharing schedules for viewing purposes with others.
Features
Downloading Gantt charts in several different formats:
Adjusting display and changing theme.
Full-screen mode.
Set of predefined time scales, iterative zoom in/out.
Adding markers: predefined (START, NOW, END) or custom.
Jumping between dates.
Get Started
To get started, please follow the USER MANUAL - it is also accessible directly from the application view - in the top right corner there is a HELP button.
There is a video tutorial about Gantt Chat Viewer available at CERN CDS Videos portal which describes its usage, user interface and some of available features.
User Support
Should you have any problems using Gantt Chart Viewer please open a ticket using Service Now. All ideas and feature requests are also encouraged; however, their implementation is a subject to resources availability – mostly developers' time.
Known Issues
Known Issues section of the HELP page describes possible problems that you might encounter using Gantt Chart Viewer. Some of them could be a result of the infrastructure failure, others due to limitations of DHTMLX libraries and export services.